This wiki is in need of your time and helping hands. Please add more information without vandalizing the community.
Welcome to Komi-san wa Komyushou Desu Wiki!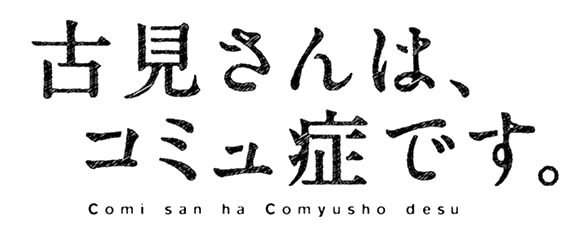 Manga Guide • Characters • Administrators • Recent Changes • New Photos • New Pages • Help Wiki
Welcome to the Komi-san Wa Komyushu Desu, a Wiki dedicated to everything about the manga Komi-san Wa Komyushu Desu that anyone can edit. Please help us by creating or editing any of our articles! To edit articles, you must login or register to wikia.
We currently have 763 edits to 71 articles and 46 images on this wiki.
Announcement/s
TBA
Synopsis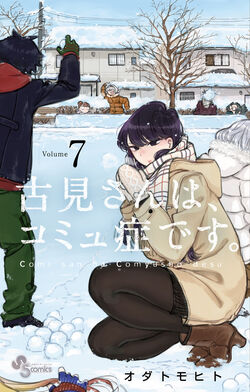 Komi-san wa Komyushou Desu
(古見さんは、コミュ症です。, こみさんはコミュしょうです。lit. Miss Komi is Bad at Communication)
is a manga series by
Oda Tomohito
which began serializing in
"Weekly Shounen Sunday" (Shogakukan)
since November 25, 2016. A comedy romance written and drawn about girls and boys with problems on their communications to other people. Before the series was published in
Weekly Shounen Sunday"
, it was first published as a one-shot in
"Shin Sedai Sunday Grand Prix"
in 2015, which resulted in it's serialization after gaining popularity from readers.
---
Komi-san is the beautiful and admirable girl that no one can take their eyes off of. Almost the whole school sees her as the cold beauty that's out of their league, but Tadano Hitohito knows the truth: she's just really bad at communicating with others.
Komi-san, who wishes to fix this bad habit of hers, tries to improve herself with the help of Tadano-kun.
Characters
TBA
External Links
TBA
Contribute
Our wiki content has yet to grow but with the growing popularity of the Komi-san wa Komyushou Desu Wiki, we would love to have more hands in updating and content management. Your contributions are always welcome.
Not sure how to begin?

If you see a grammatical/spelling mistake or a misleading information, feel free to get stuck in and correct it for us! We would really appreciate your contribution. Saiki Kusuo no Sai Nan is a great manga and it would be really nice if you could help us prove that to everyone! The greatest way to start off is to join our community.

If you would like to add appropriate contents to a new separate page, feel free to create a new page! Mistakes can be reversed.

If you would like to suggest an article, category or other page that you think should be created but you don't feel you can create it yourself, describe what you want at our FORUM. Here you can also discuss the manga, characters and share your views/opinions with other Saiki Kusuo no Sai Nan fans like you.

Or if you would like to share something exclusive with us, write your own blog!

If you need any sort of help or have any questions/suggestions, feel free to contact an admin.
Quote of the Month
| | | |
| --- | --- | --- |
| " | Komi-kun doesn't need to communicate. | " |
Featured Character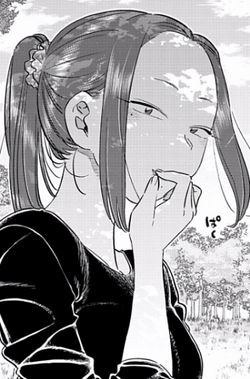 Onemine Nene
"
Onemine-san is a big sister.
"

—Chapter 64
Author's Twitter